We have returned to face-to-face classes, social activities and student support services in 2023.
All Brisbane, Cairns, Adelaide, and Hobart students should attend face-to-face classes on campus.
Frontier Education - Brisbane
Frontier Education is located at Level 4, 445 Upper Edward Street, Spring Hill, QLD 4000
Program and course information
From 30 June 2023, Frontier Education will progressively transition all remaining online classes in on-campus programs back to face-to-face, on campus delivery.
Commencing from the 30th of June 2023, Frontier Education is embarking on a gradual transition to reinstate in-person, on-campus delivery for the remaining online classes within our programs.
In response to the uncertainties brought about by the COVID-19 pandemic in 2020, Frontier Education (FE) made the decision to temporarily shift to online class delivery. This measure was adopted to prioritize the safety of both our students and staff, and it proved effective in safeguarding our community. As the global and local responses to the pandemic have evolved, we have observed the careful return of numerous on-campus classes and activities.
As of the term 1 of 2023, the majority of classes in FE programs are already being conducted in-person on our campuses. However, a few courses are still offering select online classes during this transitional phase. In alignment with the Australian Skills Quality Authority (ASQA), which updated its guidelines for fully online delivery to overseas students in October 2022, all education providers are expected to adhere to the ESOS National Code by the 30th of June 2023, when practical and safe conditions permit. Consequently, FE will be progressively moving the remaining online classes within on-campus programs back to face-to-face, on-campus instruction starting from the aforementioned date.
While the majority of courses will return to face-to-face classes, there may be isolated cases where certain courses are unable to make this transition by the start of July 2023.
The essence of the Frontier Education experience is rooted in hands-on practical learning. The reintroduction of on-campus class delivery enables students to benefit from the supportive staff, enriching learning environments, dedicated equipment, and the multitude of vibrant extracurricular opportunities that extend beyond the classroom, encompassing student events, fitness amenities, library facilities, and more.
While classes will once again take place on campus, digital learning will continue to be an integral aspect of the FE learning journey. Students will retain access to the Learning Management System (LMS) to retrieve digital learning resources, such as readings and videos, to bolster their educational endeavours.
For students located outside of Brisbane, Cairns, Adelaide, and Hobart: For the majority of students already attending classes on campus, the transition to full face-to-face class delivery will not affect their current learning experience. However, for the smaller subset of students studying remotely from locations outside of the mentioned cities or even outside of Australia, we encourage proactive planning for a return to Brisbane, Cairns, Adelaide, or Hobart to sustain your studies. This aligns with the directives outlined in the Education Services for Overseas Students (ESOS) Act and the Australian Government's announcements in October 2022, which mandate international students with Australian student visas to resume their studies in Australia from the 30th of June.
Frequently asked questions
1How can I access information regarding the shift to face-to-face classes?
Frontier Education will dispatch regular emails with pertinent details about the transition to face-to-face classes during both Term 1 and Term 2 of 2023. Please ensure to monitor your email, as occasionally, messages may inadvertently land in spam or junk folders due to email settings and security configurations.
2Can I continue online studies post-June 2023 if I'm presently in my home country?
For students currently enrolled with an Australian student visa, arrangements must be made for a timely return to Australia. The Australian Government's relaxation of border restrictions for overseas students means that, with certain exceptions, attendance of face-to-face classes is mandatory from the 30th of June 2023 onwards.
3As a new student, must I attend campus for orientation?
New students are indeed required to attend orientation on campus. Should you experience any health concerns on the day of orientation, please reach out to our student services team for guidance.
4Can I defer my course's start date?
Deferring your course start date might impact your student visa. It is advisable to consult with our student services team before making a decision, as Frontier Education's policies concerning deferral, suspension, and cancellation are applicable.
5If I can't attend on-campus classes at all, what alternatives are available?
Effective from the 30th of June 2023, all enrolled students are anticipated to participate in on-campus classes. However, if exceptional circumstances prevent on-campus attendance in Brisbane, Cairns, Adelaide, and Hobart, you could be eligible to apply for a leave of absence or deferment.
Alternatively, if the decision is not to attend on-campus classes whatsoever, contacting Frontier Education to explore options such as program cancellation or complete withdrawal from studies is recommended.
6Can international students on an Australian student visa request a leave of absence?
International students facing compassionate or compelling circumstances, including COVID-19-related situations, might be eligible for a leave of absence. Requirements and evidence details are provided under compassionate and compelling circumstances. If these criteria are met, application for a leave of absence can proceed. However, approval might necessitate future renewal of the student visa.
This communication serves as a comprehensive overview of the changes underway at Frontier Education. We remain committed to delivering a quality learning experience while prioritizing the safety and wellbeing of our student community.
Visa & Immigration
If you intend to study in Australia, you will need to apply for a Student visa.
There is more information for students including genuine temporary entrant requirements, health insurance, English language requirements, financial capacity requirements and changing courses.
You might be able to package your courses if you would like to study more than one course. For information about your rights and responsibilities while studying in Australia read the factsheet available at the Department of Education and Training (DET) website. Click here for Factsheet
For detailed knowledge of Visa subclasses and Immigration, please refer to Department of Home Affairs
How to Apply
Application Process: Please follow the below process to enrol with Frontier Education.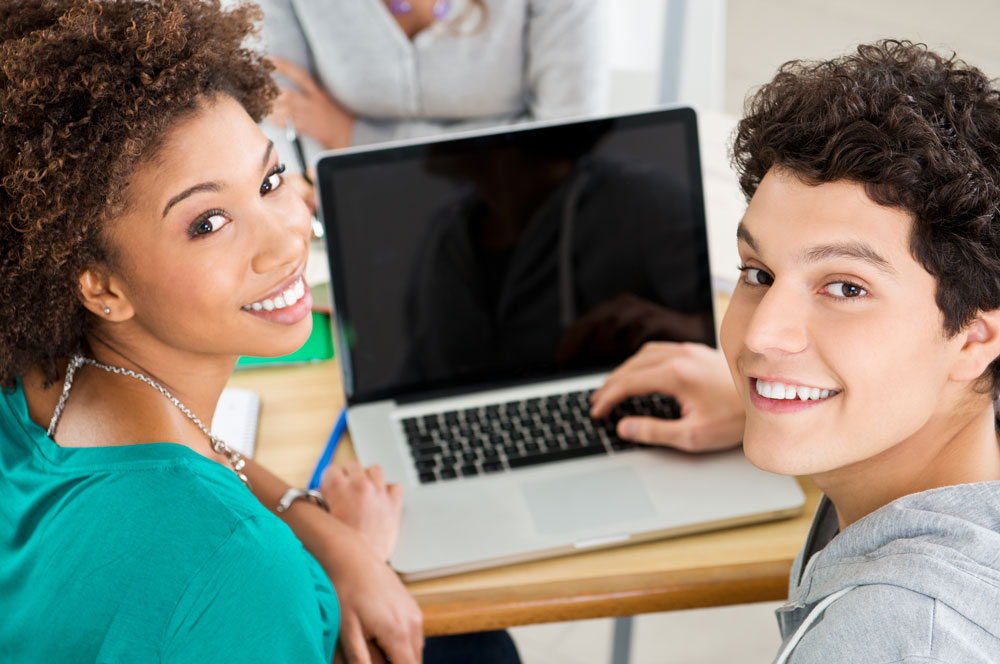 2Step 2 Frontier Education (FE)
FE will assess your application and advise you of your application outcome.
Organise an interview over the Phone / Skype / through a registered FE Agent.
Assess and review all submitted documentation.
On successful completion of the above process an "Offer Letter" will be issued.
3Step 3 Student
Please review the "Offer Letter" thoroughly.
Make the required payment of fees as per the "Offer Letter".
Read, understand and sign the "Acceptance of Offer".
4Step 4 Frontier Education (FE)
An Electronic Confirmation of Enrollment (ECoE) will be issued once payment is received along with the signed "Acceptance of Offer".
5Step 5 Student
Apply for a student visa along with the ECoE through the closest Australian Embassy.