1April 22, 2020 - Temporary visa holders in Tasmania get $3m package for financial hardship due to coronavirus
The Tasmanian Government has unveiled a $3 million package to support around 26,000 temporary visa holders stuck in the state because of the coronavirus pandemic.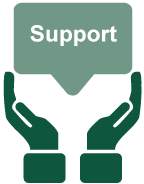 Visa holders who can demonstrate immediate financial hardship will be eligible for $250 a week for individuals, and $1,000 for families.
The workers covered are mostly fruit pickers, students and hospitality workers, and the help would be rolled out in four stages from today.
The first stage is the payments directly to temporary visa holders, followed by stage two — emergency relief funds to non-governmental organisations (NGOs) that target that cohort.
The third stage will include financial support and travel advice for workers who can return to their home country, and the fourth will help employers retain workers if they must remain in the state.
2April 21, 2020 - $13.8m support package for international students in Adelaide

Sharing with you some excellent news for international students in South Australia. The Government of South Australia has today announced a $13.8m support package for international students facing hardship due to COVID-19.

The story has just been published on Adelaide Now, and further details are also available on the StudyAdelaide website. This support is available to all qualifying international students in South Australia.
There are three main components to the package which include:
$10 million fund for university students significantly impacted by COVID-19 restrictions at the University of Adelaide, Flinders University and University of South Australia to distribute to their pathway and international students.
A $500 emergency cash grant to other international students significantly impacted by the restrictions currently enrolled in a course, living in South Australia and who meet the criteria.
And a one-off $200 assistance payment per student living with South Australian families provided to homestay families.
The $500 grants referenced in the second dot point will be processed by application to the Department of Human Services, who we are working closely with to design the application process and criteria, reflecting similar criteria that the Universities are using to assess applications to their existing funding.
This is a great example of collaboration and 'destination Adelaide' at work. Securing this package within a short time frame included proposal development by the Department of Trade and Investment, representations from the Vice-Chancellors to the Premier, Ministerial consultation with the sector via MACIE and consultation by the Department of Trade and Investment and StudyAdelaide with a wide range of education institutions.
Extensive collaboration between the Department of Trade and Investment, the Office of Minister Ridgway, StudyAdelaide and our international education stakeholders has ensured a great outcome for our international students.
3April 20, 2020 - Red Cross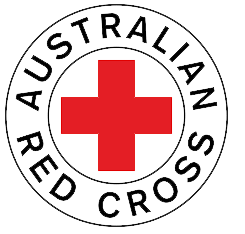 The Red Cross has recently announced that it will be receiving funding from the Australian Government in order to provide emergency relief and casework support for temporary visa holders in Australia.
The assistance provided will be a one-off and will include food, medicine and crisis accommodation costs.
The Red Cross Safety Net support will be available for temporary visas holders who have no way to support themselves and urgent needs, including:
temporary visa holders in Australia
who are in financial hardship
who cannot access Centrelink, Medicare or similar services
have no income, savings or other financial support (including family overseas)
people who cannot afford basics like food and medicine
families with young children, people with a disability, people who are experiencing harm, people who are vulnerable to COVID-19, and people with physical or mental health issues
If temporary visa holders are in the above category and require urgent assistance, they should contact Red Cross by email.
Further information can be found on the Red Cross website.
4March 22, 2019
Frontier Education has been invited to a fabulous opportunity to all women in the tourism and hospitality industry in Tasmania. It is the Women in Tourism & Hospitality Tasmania Student Scholarship 2019. There is only ONE scholarship available. The award will grant $1000.00 towards study expenses.
5April 4, 2019
Frontier Education would like to congratulate our Hobart student, Nilarach Varahakaporn (Joy) for winning the scholarship in the Women in Tourism & Hospitality Tasmania 2019. This is such a fabulous opportunity that has opened up Nilarach's world. We are super proud of you!!
6May 23, 2019